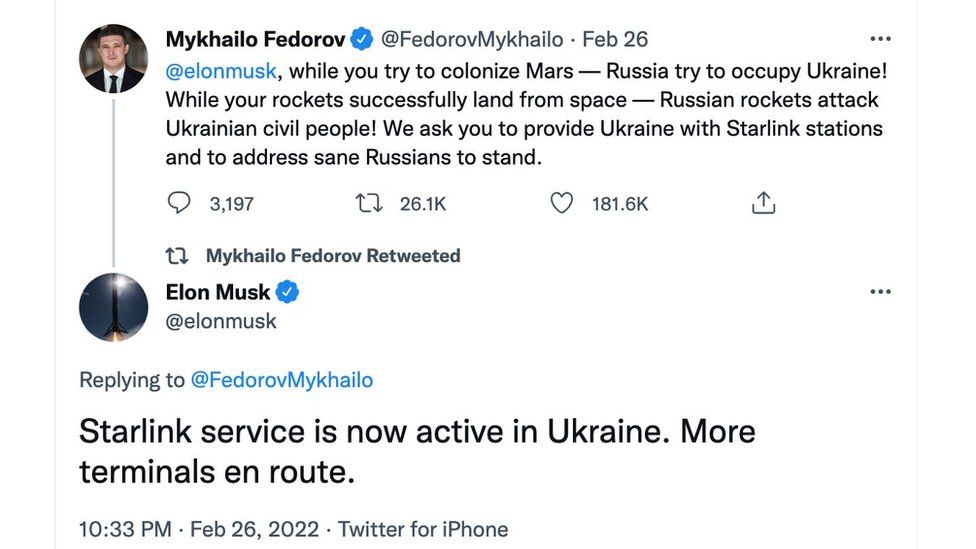 From his underground shelter in a secret location in Kyiv, Ukraine's youngest cabinet minister is waging a digital war on Russia.
Using his preferred weapon – social media – Mykhailo Fedorov has been urging chief executives of big businesses to cut ties with Moscow. He's also taken the unprecedented move of setting up a volunteer "IT Army of Ukraine" to launch cyber-attacks against "the enemy". 
At only 31, Fedorov has shaped his government role around his lifestyle — he lives through and on his mobile phone. Before the war, his main goal was to create a "state in a smartphone", where 100% of government services would be offered online.
Now that project is on hold, with every muscle strained on the digital war effort. He has piled pressure on multinational companies to boycott Russia.
Ukraine minister: "Twitter is part of our war effort"

Read More